by Joe Tatta, PT, DPT
One of the areas related to pain care that I'm closely watching is mental health. In the U.S. less than half of Americans with mental health conditions receive treatment. In his State of the Union address last week, President Joe Biden announced an ambitious plan to address the country's mental health needs, presenting it as an issue with bipartisan support.
"Let's get all Americans the mental health services they need — more people they can turn to for help and full parity between physical and mental health care if we treat it that way in our insurance."
When I heard those words, I immediately thought of the critical need for our integrative pain care community, because the most promising research shows that mental health is a whole body or a whole health issue. Who better to address the intersection between pain and mental health than our community?
The White House also released a fact sheet that lays out details of the administration's strategy. It seeks to address a mental health crisis that has been years in the making. The plan focuses on ways to strengthen system capacity and connect people who need help to a continuum of care. It includes:
Expanding the mental health care workforce.
Build a national certification program for peer specialists.
Promote the mental well-being of our frontline health workforce.
Pilot new approaches to train a diverse group of paraprofessionals.
Expand the availability of evidence-based community mental health.
I broadly support any plan that expands a continuum of care that connects the public to health professionals and expands mental health treatment.
But here is the rub for physical therapists.
Medicare and most insurance companies do not identify physical therapists as members of the mental health team despite the fact that our scope of practice is broad and our interventions support people to overcome mental distress and cope with mental health conditions. The one exception, in certain jurisdictions, may be acute inpatient psychiatric treatment. However, physical therapists are generally viewed as ancillary care and not primary care for mental health.
The challenge we face in the U.S. is that mental health treatment is generally focused on: 1) prescribing antidepressant medication, or 2) mental health counseling. Depression is a good example. Both the American Psychological Association and the American Medical Association recommend: "for the initial treatment of depression in adults, the guideline recommend either psychotherapy or second-generation antidepressants."
Medication and counseling cure depression, right? Wrong! According to the Agency for Healthcare Research and Quality, the rate of treatment response with antidepressant medication is moderate, varying from 40 to 60 percent. CBT for depression has been widely studied and is about 50 to 75 percent effective. The long-term superiority and safety compared to other treatments (exercise, nutrition, peer support) are still uncertain.
Generally, there are no whole health interventions in the early phases of any mental health treatment in the U.S. It is a frustrating fact for anyone who has been prescribed medication or therapy for depression: your doctor doesn't know what treatment will work for you and rarely takes a whole health approach.
The American Physical Therapy Association and the International Organization of Physical Therapy in Mental Health have released position statements supporting the professional scope of the physical therapist to screen for and address behavioral and mental health conditions. What are the key elements included in the scope of mental health physical therapy?
Screening for mental health.
Interprofessional collaboration.
Physical activity, exercise and physical fitness.
Sensory, body and movement awareness.
Stress and tension regulation including relaxation.
Therapeutic touch/manual therapy.
Physio-education (including all lifestyle interventions: sleep, nutrition, etc)
Cognitive behavioral therapies – especially in the context of pain and/or any movement dysfunction or disease.
Pediatric psychiatry specific elements.
Older adult psychiatric specific elements.
The above interventions are all part of an integrative and whole health approach to mental health. Consider that the majority of depression often co-occurs with other medical conditions. Depression statistics of interest reported by the Depression and Bipolar Support Alliance include:
Parkinson's Disease: 50% of Parkinson's disease patients may experience depression.
Diabetes: 1/3 of persons with diabetes experience depression.
Older adults: 7 million adults aged 65 years and older are affected by depression.
Women who have major depressive disorder can have an increased risk of Low Bone Mass which can lead to fractures and can contribute to their risk for osteoporosis. Women living with a major depressive disorder showed a higher prevalence of Low Bone Mass 17% compared to 2% of women who did not report having MDD.
Chronic pain: upwards of 50-85% of people with pain report depression.
President Biden does not currently name the physical therapy profession in its plan to rehabilitate America's mental health. As the 3rd largest health profession that serves people with mental and physical health conditions, we should be part of the conversation and have a permeant seat at any table addressing our nation's mental health crisis.
Physical therapists are doctoral trained licensed health professionals who are able to provide evidence-based, whole health interventions that improve quality of life across the spectrum of mental health from distress, to mental health problem, to mental health disorder.
The Integrative Pain Science Institute will continue to broadcast its public health service announcement about pain and mental health via our podcast and has already taken action to prepare and train professionals on whole health solutions which positively impact mental health.
We have also reached out to state PT associations and the APTA urging them to take a stronger stance on the role of the physical therapist as primary care providers within the US health system.
Finally, burnout and mental distress are at an all-time high in healthcare workers. Resilience-building interventions based on cognitive-behavioral interventions are needed to address burnout, secondary traumatic stress, and compassion fatigue in healthcare workers. Last year, we ran a trial that demonstrated significant improvement including reduced burnout, improved quality of life, and mental resilience in professionals who complete our ACT for Chronic Pain course. The study will be published later this year in a peer-reviewed journal. Future investigations are already underway to embed this training in a pain education course within the DPT curriculum.
Physical, behavioral, and mental health are inseparably interconnected within overall health and well-being. Please let us know if there is any way we can support or rebuild the mental resilience of your friends, family, or colleagues.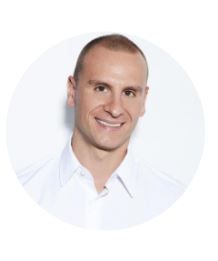 Joe Tatta, PT, DPT is the Founder of the Integrative Pain Science Institute, a cutting-edge health company reinventing pain care through evidence-based treatment, research, and professional development. For 25 years, he has supported people living with pain and helped practitioners deliver more effective pain management. His research and career achievements include scalable practice models centered on lifestyle medicine, health behavior change, and digital therapeutics. Learn more at integrativepainscienceinstitute.com