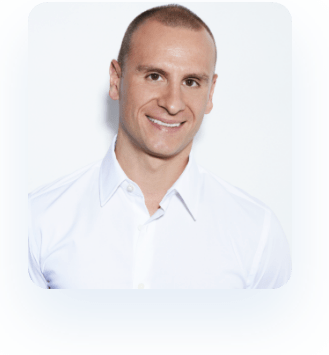 Dr. Joe Tatta, PT, DPT, CNS is a leader in integrative pain care, championing the cause for safe and effective chronic pain treatment. He serves as the CEO of the Integrative Pain Science Institute, a groundbreaking health organization dedicated to transforming pain care through evidence-based treatment, pioneering research, professional development, and free consumer education.
With a career spanning over 25 years, Dr. Tatta has been unwavering in his support for individuals grappling with pain, while also equipping healthcare professionals to enhance their pain management capabilities. His body of pain science research and professional accomplishments extends to the creation of scalable practice models grounded in health behavior change, integrative and lifestyle medicine, and innovative approaches empowering physical therapists to assume the role of primary healthcare providers.
Beyond his role as a speaker and trainer, Dr. Tatta is the best-selling author of three books, the host of the insightful Healing Pain Podcast, and an adjunct professor in the field of physical therapy. His dedication continues to shape the landscape of pain care, inspiring hope and transformation for countless individuals worldwide.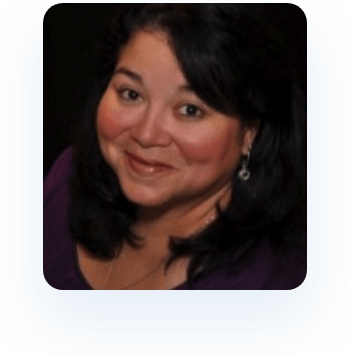 Dr. Rose M. Pignataro, PT, PhD, DPT leads the Institute's course on Motivational Interviewing for Chronic Pain and teaches in the Psychologically-Informed Pain Practitioner Certification Program. She is a doctor of physical therapy with more than 30 years of direct patient care experience, including the treatment of chronic pain and associated conditions. In addition to her clinical background, Dr. Pignataro has a PhD in public health, with a strong focus on social and behavioral theory, health promotion and wellness. She is a certified health education specialist (CHES) and certified wound management specialist (CWS). Rose is an Associate Professor and Assistant Chair of Physical Therapy at Emory & Henry College in Marion, Virginia.
Dr. Carey Rothschild leads the Institute's course on Pain Education and Cognitive Behavioral Therapy. In 2019, Dr. Rothschild received the award for Excellence in Academic Teaching from the Florida Physical Therapy Association. A big part in her earning that award was for her innovation, developing and teaching a course on Pain Science and Pain Education to both physical therapy students. She is Assistant Professor in the Doctor of Physical Therapy Program at the University of Central Florida. Her work in pain education Dr. Rothschild earned a Bachelor of Health Science in Physical Therapy in 1999 from the University of Florida and a Doctor of Physical Therapy from Boston University in 2005. She became board- certified in Orthopaedic Physical Therapy in 2006 (recertified 2016) and in Sports Physical Therapy in 2012. She completed the course work in pelvic physical therapy and earned a Certificate of Achievement in Pelvic Physical Therapy in 2020. Her 20 years of clinical practice has been in the areas of orthopedics and sports medicine. Her research interests include management of running injuries, conditions of the female athlete, and pain neuroscience education
Dr. Jeremy Fletcher leads the Institute's course on trauma-informed pain care. He is the Chief Operations Officer for Veterans Recovery Resources, an integrated physical and mental healthcare organization in Mobile, Alabama. His lived experience with PTSD, depression, and anxiety, as well as his professional experience as a Major in the US Army Reserve, Board Certified Orthopedic Clinical Specialist, and Assistant Professor, led him to become a Robert Wood Johnson Foundation Clinical Scholar in 2018. As a Clinical Scholar, Dr. Fletcher led an integrated care team to develop and deliver a novel, peer-led approach to recovering from pain, trauma, and substance abuse.
Dr. Fletcher's experiences living in a household of abuse, neglect, and combat experiences shaped his current passion for increasing access to affordable, integrated care for Veterans, First Responders, and their families. Through an integrative approach to rehabilitation and recovery, Veterans Recovery Resources uses a holistic, trauma-informed approach to caring for the wounds of the mind, body, and soul. His passion is to solve complex problems and help others to achieve their goals and desires.
Dr. Fletcher is a recipient of the Bronze Star Medal for his service in War in Afghanistan, the APTA Federal Section's Horizon's Award Winner, author, presenter, healthcare executive and community advocate for persons with disabilities. He is married with three children and loves developing meaningful and lasting relationships.
Dr. Annette Willgens leads the Institute's course on Mindfulness Clinical Mentoring and Mindful Stress Management for the Healthcare Professional. She is a pioneer in using mindfulness-based approaches to address PT student stress, burnout, and practitioner self-compassion. She is a professor, clinician, and researcher. She earned her certificate in mindfulness at the University of California, School of Medicine, in 2012. She has designed and delivered workshops and courses in mindful clinical practice at the undergraduate and graduate levels. She earned her Bachelor of Science in Physical Therapy at Ithaca College, her Master of Education at New York University, and her Doctor of Education at Northcentral University. She holds additional certifications as a registered yoga teacher (RYT-200), a qualitative researcher (Nova Southeastern University), a trauma-informed care provider (Temple University), a clinical educator (American Physical Therapy Association), and a clinical specialist (ABPTS). She is a pediatric practitioner of over 30 years and continues to practice at Children's Hospital of Philadelphia.
Dr. Kerstin Palombaro, PT, PhD has been practicing as a physical therapist and educator for 25 years, primarily in older adult and community health populations. She believes in the power of evidence-based, holistic practice to promote patients' well-being through a range of interventions including exercise, nutrition, sleep, and stress reduction. Her vision for the physical therapy profession is one in which clinicians develop and share innovative frameworks for the treatment of chronic pain to both improve patient outcomes and reduce clinician burnout. One of her biggest strengths is her mentorship skills – allow her to guide you to the next stage of your career path. Kerstin received a BS in psychology from St. Joseph's University, a Master's of Science in physical therapy from Columbia University, and a PhD in physical therapy from Temple University.