Health coaching has gained increasing popularity among healthcare practitioners for the treatment of lifestyle-driven and noncommunicable diseases. This treatment option aims to provide a lasting solution to a variety of health problems while preventing additional issues in the future, making it appealing in settings where it can be applied. Physical therapists in particular are well-positioned to integrate health coaching into their traditional treatment plans since they are already required to develop personal relationships with patients and typical treatment revolves around education and prescription of lifestyle changes. Additionally, consistent patient visits provide physical therapists with plenty of opportunities to include coaching content on a regular basis. This article summarizes the findings of a 2019 literature review in the journal Physical Therapy that examined the effectiveness of health coaching practices for physical therapists.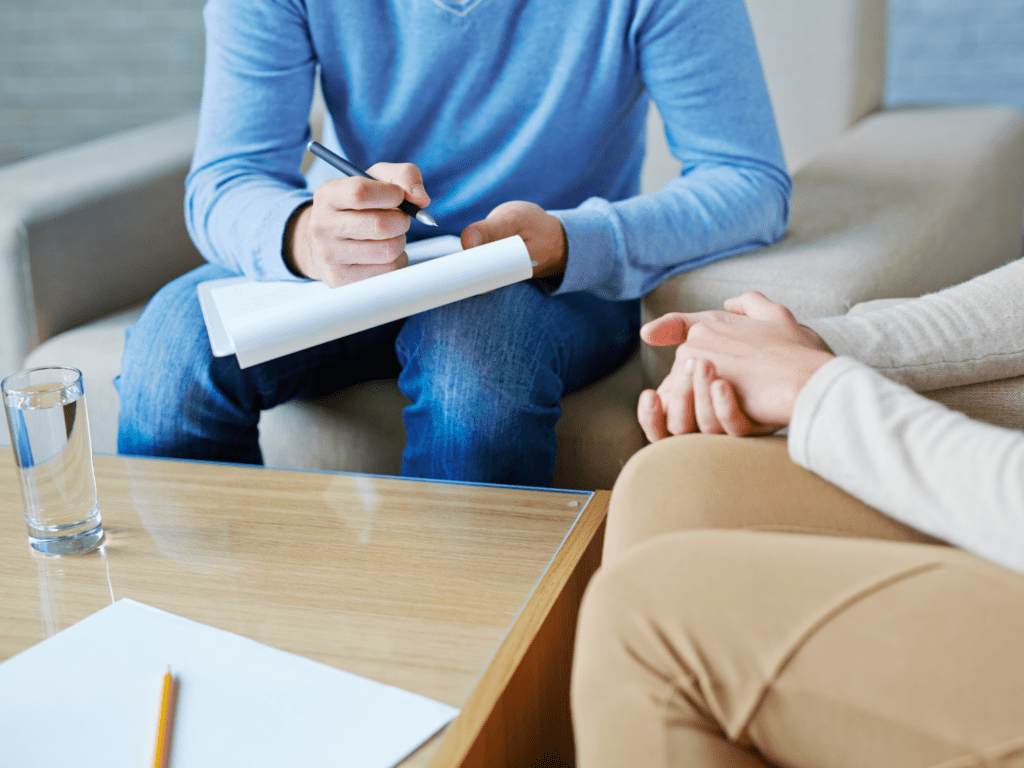 How Does Health Coaching Work for Physical Therapists?
Health coaching is known as "a patient-centered process that is based upon behavior change theory and is delivered by health professionals with diverse backgrounds."1 As such, the goal of health coaching is to help the patient determine their own health goals and achieve them through education, assistance, and empowerment. This process can be extremely effective for the treatment of conditions including diabetes, obesity, and many other diseases that necessitate lifestyle changes for successful long-term treatment. One of the main benefits of health coaching as opposed to other similar treatment methods is the involvement of the patient in creating and adhering to their own plan. The cooperative nature of the treatment encourages lifelong changes to problem behaviors, which helps prevent relapse or the development of other conditions in the future. Subsequently, patients often experience higher quality of life following treatment. This has clear applications for physical therapists, who already meet with patients on a regular basis, form relationships with each patient, and utilize a variety of lifestyle changes to treat common issues. Health coaching appears to be an easy-to-integrate aspect of treatment for physical therapists that can provide greater and longer-lasting benefits for patients.
Is Health Coaching an Effective Tool for Physical Therapists?
In the research review, eleven studies were analyzed that investigated the impact of health coaching on various conditions including chronic pain, mobility issues, and diabetes. The results of each study were separated into behavioral, physiological, and psychological outcomes so that the data could be compared across all studies relevant to each category.
Behavioral Outcomes
All eleven studies investigated changes in health behavior after a follow-up period of at least two months. Six of the studies found statistically significant increases in participants' physical activity, including studies on nonspecific low back pain, rheumatoid arthritis, cardiac events, and hip injuries. In two of these studies, patients did not self-report higher levels of physical activity. Instead, objective measurements of activity were obtained through the use of accelerometers. While these results are promising, five other studies found no significant difference between behavioral changes for intervention groups compared to control groups. In one study, both groups experienced a decline in physical activity following treatment, while another study reported no significant differences between diet, smoking, and physical activity following a year-long health coaching program for patients with schizophrenia disorders.
Physiological Outcomes
Nine studies included the impact of health coaching on physiological outcomes, including physical function, mobility, strength, risk of cardiovascular disease, and exercise capacity. Three of these studies found significant improvements in patients' physical function, while the other six found no significant improvements in any physiological outcomes. Health coaching seemed to be effective for elderly patients with mobility issues, patients with rheumatoid arthritis, and those with Parkinson disease, while no improvements were noted for patients with low back pain, type 2 diabetes, and schizophrenia.
Psychological Outcomes
Seven studies considered the effectiveness of health coaching for changing psychological outcomes in patients. Patients' self-efficacy was improved in studies on rheumatoid arthritis and hip injury, while one study on low back pain found no change following the health coaching intervention. Quality of life was also significantly increased for the former two groups, although three studies found no significant difference post-intervention. Results were similarly mixed for symptoms of depression: one study found an improvement in depression and anxiety symptoms post-coaching, while another reported no improvement.

FREE Download:
The 5 Pillars of Pain Care

Dr. Tatta's simple and effective pain assessment tools. Quickly and easily assess pain so you can develop actionable solutions in less time.
How Can Physical Therapists Use this Information?
Taken together, the results of all eleven studies present an unclear picture of the effectiveness of health coaching for physical therapists. However, the researchers note several reasons that help explain the nature of the results and how they can be best used by physical therapists and other professionals interested in health coaching. Firstly, the heterogeneous nature of the included studies lends the review to mixed results. The issues investigated ranged from low back pain and age-related mobility problems to Parkinson disease and schizophrenia disorders, making it likely that coaching would have varying degrees of success in each study. Additionally, health coaching is an emerging treatment option that necessitates a trained coach. Out of the eleven studies, the highest training time for a physical therapist to become a coach for the study was only five days. This indicates that more comprehensive or involved training programs may help physical therapists become more effective health coaches, which would have a drastic impact on results. 
Ultimately, there are no concrete conclusions that can be drawn from the studies reviewed. However, the most important takeaway is that more research on the effectiveness of health coaching is warranted, particularly on a larger scale with increased training of physical therapists. While there is a lack of consistent, homogeneous results on the subject as a whole, this could change as more studies are conducted and more is learned about health coaching. Similarly, it is possible that health coaching is simply more effective for improving behavioral, physiological, and psychological outcomes for patients with certain issues such as rheumatoid arthritis as compared to other issues such as schizophrenia. More research is needed to make an accurate judgment on the efficacy of health coaching, but it presents a promising new treatment option for physical therapists to keep in mind.
REFERENCE:
Sforzo GA, Kaye MP, Todorova I, et al. Compendium of the health and wellness coaching literature. Am J Lifestyle Med. 2017;12:436–447.