INTEGRATIVE PAIN SCIENCE INSTITUTE
FUNCTIONAL NUTRITION FOR CHRONIC PAIN
PRACTITIONER CERTIFICATION PROGRAM
Do your patients keep coming back with the same complaints?
Learn how functional nutrition can improve
your patient outcomes, reverse pain and transform your practice.
WHAT PEOPLE ARE SAYING
This evidence-based nutrition course completes your skills as a physical therapist. The information you obtain from this course prepares you to address any persistent pain syndrome encountered in a physical therapy practice with nutrition.
The benefits of implementing nutrition and the latest clinical evidence into practice is invaluable to optimize healing and speed recovery from injury, surgery or a painful condition. This course teaches you how to use nutrition to reverse pain and chronic disease as well as provides professionals with the necessary evidence-based knowledge. I highly recommend it for any physical therapist or practitioner who treats patients with chronic pain
Start helping patients
experience pain-free living
Do you see patients continually struggling with pain and
not making measurable improvements with traditional treatments?
Are you frustrated with not being able to do more for your patients and help them go through each day without experiencing pain and discomfort?
If so, this course will change how you treat your patients – helping them to heal faster and actually become and stay pain-free.
You will:
Discover how to integrate functional nutrition for pain
and chronic disease into your practice
Identify the root cause of patient pain and assess
patients and clients holistically
Increase your referrals and generate higher revenues
for your practice
New research into chronic pain has taught us more about what pain is, how the body is designed to heal itself, and how inflammation is linked to chronic pain and the majority of
non-communicable diseases.
Proper nutrition – knowing what patients should eat and what they should avoid to resolve the root cause of their pain – is the biggest key to addressing inflammation.
First, what is functional nutrition? It is an evidence-based approach for patients that present with pain that takes
into consideration:
Nutrition
The gut-brain connection
Gut health
The gut-immune connection
The microbiome
Overall food sensitivity
Functional Nutrition for Chronic Pain is a self-paced on-demand course, available 24/7. 
How do I know this will change your practice – and your care of patients – for the better? When I began implementing functional nutrition strategies alongside therapeutic exercise, manual therapy, and pain education, my patients experienced relief much sooner and remained pain-free long term.
Incorporating functional nutrition is a vital component of integrated pain care – get ahead of the curve with this course.
Do you want to help patients with better nutrition as you know it is linked to optimal health, but you don't know enough to confidently share recommendations with your patients?
Are you frustrated because your patients aren't getting better the way you hoped?
Learn the connection between nutrition, gut health, and the link to the neruroimmune system.
Functional Nutrition for Chronic Pain teaches you practical ways to blend evidence-based nutrition strategies into an integrated pain-care model.
Patients experiencing chronic pain expect more in today's information-driven world than just
recommendations for exercise and some manual therapy. They want to achieve long term relief and
look to you for expertise and guidance to help them feel better in every way.
Nutrition is a crucial part of that.
By gaining an in-depth understanding of how nutrition influences pain, you will …
Accelerate the healing process and alleviate your patients' chronic pain
Experience dramatic improvement in patient satisfaction and outcomes
Gain a reputation as a valuable go-to resource within your community
Deepen your skills and prepare yourself for multidisciplinary care
What people are saying
Working as a PT in outpatient setting, I found myself increasingly frustrated that I was not able to fully address my patient's needs beyond the biomechanical approach. As a physical therapist wishing to incorporate integrative medicine, I struggled to find a course that spoke to my scope of practice. In 2017, nutrition screening and counseling were officially included in our scope of practice as Physical Therapists. Joe's course is truly eye opening, provides a wealth of information, an online community for support, and more importantly presents a framework to effectively integrate nutrition into practice. Truly worth your investment of time and effort!
This course far exceeded my expectations. As a physical therapist with 17 years of experience, it is evident to me that the chronic disease epidemic is exploding, and the Western Medical model (drugs, injections and surgery) is failing many people. I have always been grateful for being able to offer my patients therapeutic exercise and manual therapy, but after overcoming my own health challenges using dietary and lifestyle changes, it became clear that functional nutrition was the missing link in my clinical skill set. Dr. Joe Tatta's certification course equipped me with evidence-based knowledge and useful client handouts that I began implementing in my practice right away. Additionally, this certification allowed me to join a growing tribe of like-minded PTs and health care providers who are on the forefront of a new paradigm of care. I cannot speak highly enough of Dr. Joe Tatta and this course.
Nutrition's Essential Role
in Managing Pain
In order to help patients heal from chronic pain, and manage other non-communicable diseases, it is critical to recognize the whole person when implementing treatment strategies.
What does that entail? It requires an in-depth understanding of your patient's nutritional habits and how those habits influence the initiation and persistence of pain.
"Nutrition is part of the professional scope of practice for physical therapists. It is the role of the physical therapist to screen for and provide information on diet and nutrition for patients, clients, and the community."

As a practitioner, you already have a lot on your plate. But learning to integrate nutritional advice into your typical treatment plan and understanding the role nutrition plays in effective pain care takes much less time than you may imagine.

The knowledge you gain can facilitate a more robust referral stream, which is the lifeblood of every successful practice.
Learn Online
at Your Own Pace - Using a Variety of Media
We've made it easy to fit it Functional Nutrition for Chronic Pain into your busy schedule. It's available to you online 24/7, which means you can complete the course while working from …
Your office
The comfort of your home
A vacation destination
Coffee shops or your backyard
In addition, this innovative clinical program…
Meets advanced standards for professional training
Can be completed at a pace that fits your schedule
Requires absolutely NO travel time or added expense
Teaches skills that are easier to implement into your practice than you may think
We all like to learn differently. The training you receive through the Functional Nutrition for Chronic Pain course is presented to you in a variety of mediums that include …
Video
Audio
Study guides
PDF summaries
Patient handouts
Online quizzes
Group Forum
Exclusive Q & A sessions
Certification Outline
Fully Accredited for 36 Physical Therapy Continuing Education Units!
Get off to a strong start by discovering the core concepts of functional medicine and nutrition, including biochemical individuality and a personalized approach. We'll explore common clinical imbalances including: immune defense and repair, energy production, assimilation and digestion, hormone and neurotransmitter communication, transport, detoxification, and structural integrity.
Functional nutrition will be compared to conventional medicine approaches in healthcare. You'll also take a close look at the web-like interactions within the human body and their relation to healing.
The root cause of disease is studied in-depth along with its relation to inflammation and oxidative stress within the body. Because modern medicine focuses on treating symptoms without addressing the root cause, many common conditions are never fully resolved.
Instead of taking medication to reduce joint pain or treat a chronic disease, you'll learn how your patients will be better served by reducing inflammation in the body through the lens of functional nutrition.
Week 3 takes you through a close examination of the physiology of nutrients and how they affect pain and inflammation. You'll gain a contemporary view of the evidence and the true role micronutrients, macronutrients, and phytochemicals play in a functional nutrition intervention. The building blocks for the use functional nutrition for pain care begins here.
Lifestyle and environmental factors as they pertain to metabolism are fully explored in this week. You'll gain a fundamental understanding of the pathophysiology as it relates to metabolic inflexibility and metabolic syndrome.
Type II diabetes, obesity, hypertension along with dietary and nutrient factors will be discussed. You'll learn why there is a strong need to identify and implement strategies that reverse metabolic disease, along with the trend of increased morbidity and mortality, affecting every generation.
The complex interaction of diet along with the gut microbiome in the development and reversal of chronic pain is a link too strong to ignore in your practice. This week teaches you innovative and effective strategies that center around gastrointestinal imbalances with an emphasis on digestion, intestinal barrier permeability, alterations in the gut microbiome, assimilation of nutrients, and the gut-immune system.
Health conditions reviewed include inflammatory bowel diseases, irritable bowel syndrome, celiacs and nonceliac gluten sensitivity and disorders of systemic inflammation. Nutritional support of GI function and repair is emphasized with a focus on the gut-joint connection.
Autoimmune disease is on the rise and the immune system is a critical driver of pain both centrally and
peripherally. In this week, you will gain a thorough understanding of the most common autoimmune
diseases and learn to intervene using functional nutrition.
Other topics looked at in detail are predictive autoantibodies; infection; endocrine influences; and
environmental and xenobiotic factors that contribute to autoimmune disease. By the end of this week, you will understand why common autoimmune conditions once identified as idiopathic now have a root cause etiology that informs natural pain care.
Nociception and pain begin (and end) with the brain. Here we take a comprehensive and often-overlooked view of the influence of nutrition on mitochondrial dysfunction and other mechanisms of abnormal energy production .
You'll examine neuropathic pain, central sensitization, and the overall role the central nervous system plays in pain and nociception. In addition, this week evaluates chronic fatigue — common in 50% of those with pain. Conditions such as neurodegenerative disorders, chronic fatigue, and fibromyalgia will be reviewed.
This week looks at how nutrition and psychoemotional stress influence the delicate balance and imbalance of neurotransmitters and hormones the body uses for communication. Particular emphasis is placed on the hypothalamic-pituitary-adrenal (HPA) axis, thyroid dysfunction, sex hormones and adrenal physiology.
The effects of diet, nutrient deficiencies, gut health, botanicals, and stress on neurotransmitters and hormones are analyzed within a functional nutrition framework.
This week helps you sort out the confusion as it looks at the evidence-base behind which nutritional supplements modulate inflammation, nociception, and decrease pain. You'll gain expert insights about when to recommend supplements; what type of patients benefit from them; and the top supplement protocols that are most effective.
The information presented in this week is a strong complement to the nutrition and diet frameworks
taught in week nine. Finally, we will look at how common pain medications may be creating nutrient
deficiencies and how to intervene.
Achieving the best possible outcomes for patients may require that certain conventional and functional tests are utilized. This week explores the import tests that may include the collection of blood, saliva, urine and/or
stool – and the role these tests play in a functional nutrition intervention.
You'll learn how such tests can uncover hidden nutrient deficiencies and health stressors that have developed over a period of years that may have been ignored or under appreciated in conventional medicine.
By learning to implement sound functional testing into your practice, you'll learn how to effectively restore long-term health and optimal function for your patients.
Bring it all together through an in-depth look at patient case studies from the perspective of history, assessment, functional tests, nutritional and supplement interventions, along with amazing patient outcomes.
This week connects all the information learned throughout this course, so you can take it to your clinic, integrate it seamlessly into your practice, and improve
your patients' quality of life.
The evidence surrounding diet and nutrition change indicate that a combination of diet, physical activity and psychological support are warranted. Insights from dietary trials and research indicate that focusing on foods and dietary patterns is integral to the specific dietary change required for health outcomes, but social and behavioral factors will influence the achievement of these changes. Mindful eating is one way to optimize behavior change. Mindful eating helps us become aware of our thoughts, feelings, and physical sensations related to diet and eating, building awareness around hunger and satiety.
Nutrition is a critical factor for child and adolescent development. Nutrition is also an important element for prevention of chronic disease, especially for metabolic diseases associated with chronic pain. Many children and adolescents live in environments that do not promote optimum nutrition. Early education and prevention of risk factors for chronic disease, such as obesity, diabetes and cardiovascular disease, is important, and dietary habits established early may be carried through adult life. Optimizing nutrition may prevent or delay many chronic pain syndromes.
FREE Monthly Mentorship Calls with Dr. Joe
Exclusive Access to Practitioner Forum
Exclusive Access to the Nutritional Pain Lab!
In addition to the coursework, you'll have FREE access to
live Monthly Mentorship calls with Dr. Joe Tatta, who is
widely respected as a leading expert in nutritional pain management.
Dr. Joe Tatta led the 2017 task force for the American Physical Therapy Association that expanded nutrition as the professional scope of practice for physical therapists.
During each Monthly Mentorship call you'll have direct access to Dr. Tatta to discuss:
Case studies
Implementation
Practice building
Have your questions answered
Plus, you'll automatically be a member of an exclusive
Integrative Pain Science Institute practitioner forum that
includes years of continual support as you grow your practice.
You'll also be able to interact with our faculty and
participate in peer-level discussions with fellow clinicians.
This is a great way to stay inspired and learn from like-minded
professionals committed to keeping up with the most
advanced pain care strategies available.
Take advantage of this outstanding chance to enhance
your practice and the lives of your patients.
This is the future of physical therapy! The Functional Nutrition for Chronic Pain Certification program was simply the best continuing education program I have taken in the last 10 years. This is money well spent. You are provided evidence based, practical information to use immediately with your patients. I have a masters degree in nutrition, and thought this class would simply be a review. It was so much more! It will influence not only your patients health but yours too!
This class is truly evidence-based and Joe is able to take the research and translate it into clinical practice. Physical therapists need to include nutrition education in the treatment of their patients. People are sicker with diabetes, autoimmune disease, obesity, and chronic pain. This program is doable for the working person. Full of information and plenty of interaction with Joe Tatta as well as others in the program. After graduation, you become part of a Evidence-Based PT/Nutrition community that continues on even though the class is finished.

Shannon Morris MS, PT, FNCP Ukiah, California
Register Now!
You'll Also Receive FREE Exclusive Access to …
Dr. Joe Tatta's Monthly Mentorship Calls
Our Private Online Networking Forum
Access to the Nutritional Pain Lab
The Integrative Pain Science Institute's Functional Nutrition for Pain and Inflammation course is an innovative program that gives you the advanced skills you need to…
Master new techniques and skills you can implement into your practice
Expand your business and generate new revenues and referrals
Become a recognized expert and trusted authority in your industry
Most importantly, you'll acquire the knowledge you need to serve a growing patient population in need of clinicians who embrace a more functional, integrative approach to pain care.
The Functional Nutrition For Chronic Pain certification course is one of the very best continuing education courses that I have taken in my 25 years as a physical therapist. The course is excellent in terms of content quality and quantity. The weekly course lectures with full-color slides are packed with well-organized, evidence-based content. The patient education handouts are invaluable. The live video Q & A sessions were extremely helpful. The Facebook group promotes ongoing communication with Joe and the other participants. Most importantly, the knowledge I gained has taught me how powerful functional nutrition is to the health and healing of ourselves and our patients. I'm very thankful for this transformative course.
As a follower of Dr. Joe's podcast, I was excited to learn that he had a professional-level course for functional nutrition and pain management. This course is smartly designed and presents the information in an easy to digest manner. The core lectures, as well as the bonus materials, are 100% evidence-based. Additional education materials are provided so that you can begin implementing this information day one in your practice setting. A closed Facebook group facilitates discussion of the material as well as live Q&A video sessions. Honestly, my expectations have been exceeded in the quality and presentation of this course and I recommend it to healthcare professional looking to advance their knowledge in how functional nutrition impacts pain and chronic disease.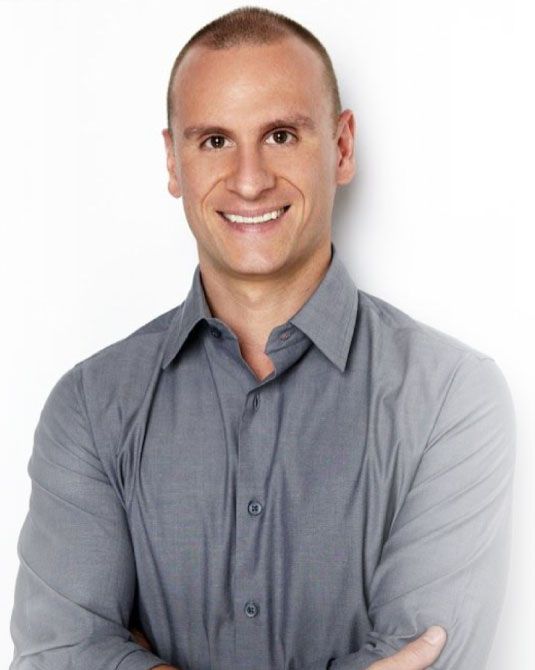 About
Joe Tatta, PT, DPT, CNS, FNCP
Dr. Tatta is a physical therapist and Founder of the Integrative Pain Science Institute, an education company dedicated to training practitioners in integrative strategies to treat pain. Throughout his career he has worked in every aspect of pain care, starting in adult rehabilitation, but spending the majority of his 25 years in outpatient practice. He founded and managed a multi-clinic physical therapy and wellness center that helped thousands of patients and trained practitioners. In 2017 he led the task force with the American Physical Therapy Association that expanded nutrition as part of the scope of practice for physical therapists. He is a member of the New York State Opioid Speakers Bureau, the New York Physical Therapy Association Opioid Alternative Task Force, and chair of the Physiotherapy SIG at the Association for Contextual Behavioral Science, the parent organization of Acceptance and Commitment Therapy.
In addition, he is the author of the #1 bestselling book, Heal Your Pain Now and host of The Healing Pain Podcast, which features interviews with respected pain experts from around the world. He has been invited to speak about nutrition at state and national physical therapy conferences including PT Next, Private Practice Section of APTA and the National Student Conclave.
I have been using a lot of what I learned from the course with my patients. The handouts you provided have been very useful in the clinic. I love to discuss the topic, and the majority of my patients have been very receptive.
I am currently in week 8 of the program and loving every minute of it. It is amazing and I am thrilled with every tidbit of info you are giving us.
Dr. Tatta is one of the few who understand and articulate the full complexity of chronic pain, including the concept that many are driven by factors such as chronic inflammatory disease. Functional nutrition is a key integrative skill every practitioner should use to help their patients.
Dr. Tatta has integrated information that is extraordinary, to teach you how to help people heal their pain using functional nutrition. He's brilliant in how he really understands the science and how he helps practitioners. It's going to change the face of pain medicine.
In this day of hyper-specialization and fragmented messages within health care, Dr. Tatta has filled an important gap by combining his clinical experience as a physical therapist with training in nutrition and new information from the pain sciences. He presents a holistic approach that goes well beyond typical clinical care. He has turned his immense energy and passion into a professional evidence-based course."
Nutrition and diet play important roles in modulating the physiological and psychological processes that cause chronic pain. It is critical for mental health professionals to understand how nutrition influences core patient outcomes that underlie treatment satisfaction, restoration of normal function, and enhanced quality of life. This course provides mental health professionals with a foundational understanding of how nutrition can improve their patient outcomes. I highly recommend it for any mental health professional working with this patient population.
As a pharmacist I can tell you that pain can destroy a person's life, but so can pain medications, which have the potential to be addictive. Dr. Joe Tatta's expertise and course is a godsend and a blessing because he teaches you how to resolve pain and inflammation naturally using nutrition.
Dr. Joe Tatta has put together a truly comprehensive course in which clinicians learn to not only resolve the complexity of pain but also build and restore stable health for their patients. Patients learn to transform and more deeply understand their relationship to pain, gaining a sense of agency and control, but also learn to rebuild healthy tissue and healthy function with clear nutritional guidance.
There are very few clinicians who not only have a depth and breadth of experience but can also teach and educate others and pass on their wisdom. Dr. Tatta is not only a fine clinician but a generous mentor and teacher.
By taking a whole systems and personal approach genuine healing is possible. For physical therapist who want to serve their patients with a greater scope of knowledge and skills, this is a course that will open doors and transform your practice.