REDUCE
BURNOUT
IMPROVE
QUALITY OF LIFE
REDUCE
STRESS
ENROLL NOW
Alleviating burnout and stress in the student physical therapist is a priority. This cutting-edge 5-hour virtual training will teach educators, ACCE's, DCE's, SCCE's, and clinicians how to use mindfulness-based interventions to decrease stress, burnout, compassion fatigue, and secondary trauma commonly encountered in PT education and practice.
Mindful clinical practice is a way of being with stress that prevents the cascade of autonomic, metabolic, and neurologic events that can harm us. Learn evidence-based practices that are simple to employ in any situation and have lasting effects on student burnout, mental health, and emotional well-being.
By the end of this course, you will walk away with a toolkit of mindfulness-based interventions that reduce burnout and build psychological resilience in today's student physical therapist.
COURSE OUTLINE:
MODULE 1: How to Support the Mental Wellbeing of Today's Student Physical Therapist
Identify characteristics of today's student learner, the stress axes of the mind-body, how stress influences the student, and the three biggest problems that students present with as they transition from student to student-clinician.
MODULE 2: Mindfulness for the Student Physical Therapist
Explore the neuroscience and research supporting mindfulness, mindfulness-based interventions for burnout, stress, resilience, and personality styles; discover ten simple tools that can be easily-implemented in clinical trainings.
MODULE 3: Clinical Teaching and Application
Adopt a problem-based approach to understanding teaching stressors, and learn to propose solutions, including the affective domain "diagnosis," for effective and impactful conversations with students and peers. Four case studies will be presented.
Learning Objectives:
Define today's student learner in the context of how they approach life, stress, and conflict.
Define the three stress axes of the body and their research base.
Identify the thee main types of students (within the context of stress-related teaching and learning).
Define mindfulness, and to learn ten tools that take less than five minutes to employ with the student-clinician.
Understand the neuroscience associated with mindfulness, including the brain regions associated with mind-wandering, default mode, and resilience.
Explore the various ways that individuals experience conflict, based on personality profiles.
Learn how to identify an affective "diagnosis" and address the concerns for each type.
CEU-Approved Professional Training
Approved for 5 Continuing Education Units!
ENROLL TODAY
Faculty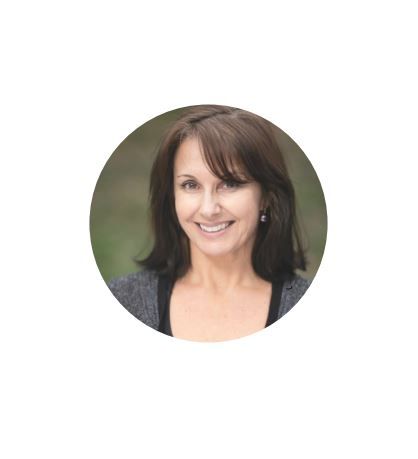 Annette M. Willgens, PT, MA, EdD
Dr. Annette Willgens is a professor, clinician, and researcher. She earned her certificate in mindfulness at the University of California, School of Medicine, in 2012. She has designed and delivered workshops and courses in mindful clinical practice at the undergraduate and graduate levels. She earned her Bachelor of Science in Physical Therapy at Ithaca College, her Master of Education at New York University, and her Doctor of Education at Northcentral University. She holds additional certifications as a registered yoga teacher (RYT-200), a qualitative researcher (Nova Southeastern University), a trauma-informed care provider (Temple University), a clinical educator (American Physical Therapy Association), and a clinical specialist (ABPTS). She is a pediatric practitioner of over 30 years and continues to practice at Children's Hospital of Philadelphia. Research interests include pediatric interventions and using mindfulness-based approaches to address student stress, burnout, and practitioner self-care.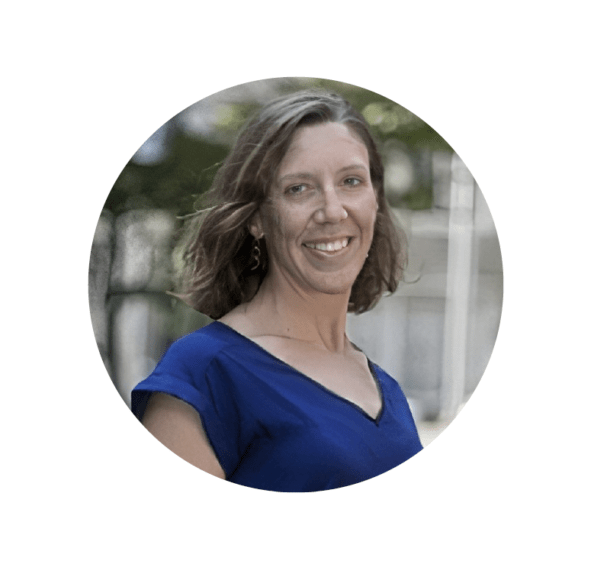 Rebecca Operacz, PT, DPT, NCS
Dr. Rebecca Operacz is an associate professor in the Department of Health and Rehabilitation Sciences at Temple University. She earned her Doctor of Physical Therapy from the University of Colorado and Health Sciences Center and her neurologic clinical specialist certification through the American Board of Physical Therapy Specialties in 2015. Dr. Operacz demonstrates a dedication to clinical practice and teaching, steming from her expertise as a practicing physical therapist in acute hospital and in-patient rehabilitation settings. She now serves as a clinical mentor for DPT students and others across the health professions programs, incorporating experiential learning activities to facilitate students' preparation for the clinic environment. Her current research is focused on student perceptions of clinical readiness and strategies for fostering student competence and confidence in the clinic. Dr. Operacz also advocates for accessibility to healthcare at the local and state levels.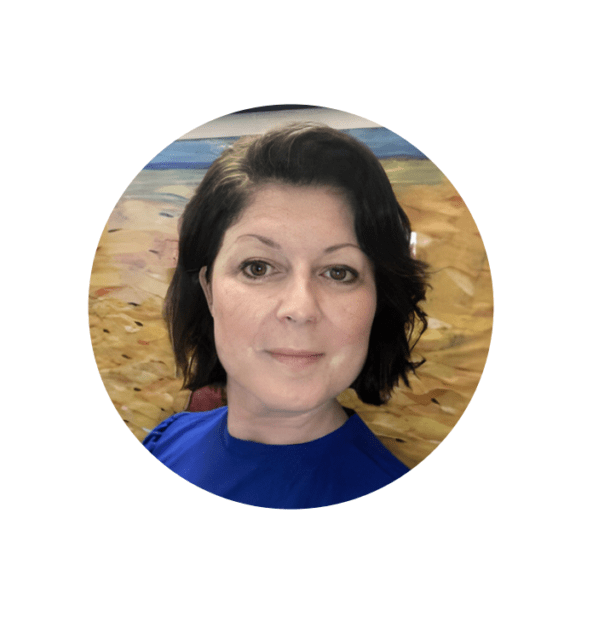 Jane Fagan, PT, DPT, OCS, Cert. MDT
Dr. Jane Fagan is an assistant professor and Associate Director of Clinical Education and Physical Therapy at Arcadia University. She earned her Doctor of Physical Therapy from Simmons College in 2003 and her Orthopedic Clinical Specialty through the American Board of Physical Therapy Specialties. Dr. Fagan also completed her certification in Mechanical Diagnosis and Therapy through the McKenzie Institute. She has been involved in development, delivery, and assessment of the clinical education component of physical therapy curricula for the past seven years. Her teaching goal is to deliver an evidence-based educational experience that integrates didactic coursework with contemporary clinical practice principles, while facilitating student development of the professional behaviors of an emerging healthcare provider. She is currently pursuing her research interests in development of affective domain skills, stress management, and accurate student self-assessment in relation to clinical education activities, as well as in the realm of student preparedness for the clinical education curriculum.
What Professionals Are Saying…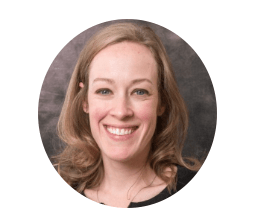 "In a time of significant burnout throughout the healthcare community, among students, clinical instructors, and faculty members, this educational session provided great content with tools and strategies that all of us can start using tomorrow!"
Erica Sherman PT, DPT, MBA
Co-Associate Director of Clinical Education & Clinical Assistant Professor
University of Michigan- Flint Doctor of Physical Therapy Program


"This was a perfect course for enhancing our clinical education partnerships. The recommendations were easily applicable and founded by the recent evidence. This course helped with improving the mentoring abilities of everyone and is very applicable during these uncertain times."
Chris Wilson, PT, DPT, DScPT
Associate Professor
Oakland University- Doctor of Physical Therapy Program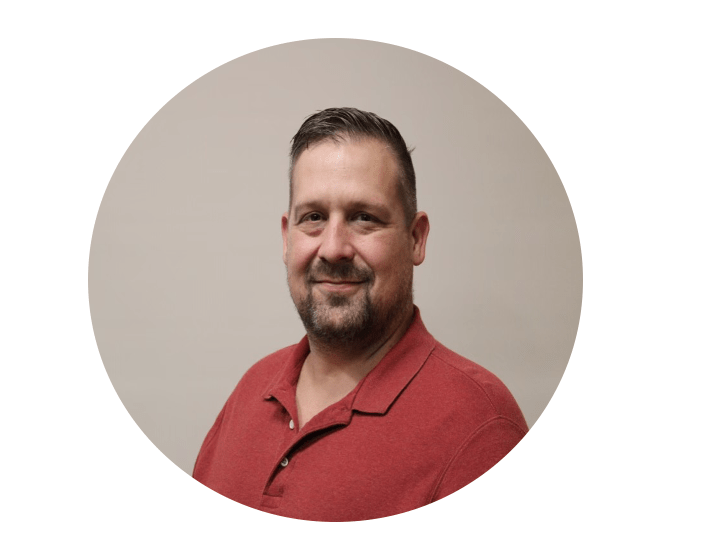 ENROLL TODAY
Frequently Asked Questions
Who can register for this training?
Expand
We welcome anyone who cares for people with pain. This includes PT, PTA, OT, COTA, MD, DO, DC, RN, NP, PA, Pharm, mental health, RD, nutritionist, health coach, life coach, fitness/wellness professional and pastoral counselors.
Is this program approved for CEUs?
Expand
Yes! This training is approved for 5 CEUs for physical therapists.
How long does it take to complete?
Expand
~5 hours.
How much time do I have to complete the modules?
Expand
You have unlimited access to the coursework; you are free to go at your own pace, and the training is yours to go back and review as many times as you would like.
How does this fit within my scope of practice?
Expand
All health and wellness professionals may (and do) use principles of behavior change. This certification provides important psychologically-based skills and techniques proven to reduce professional burnout, stress, and compassion fatigue.
Have more questions?
Email [email protected]