The Perfect Combination To Reverse Chronic Pain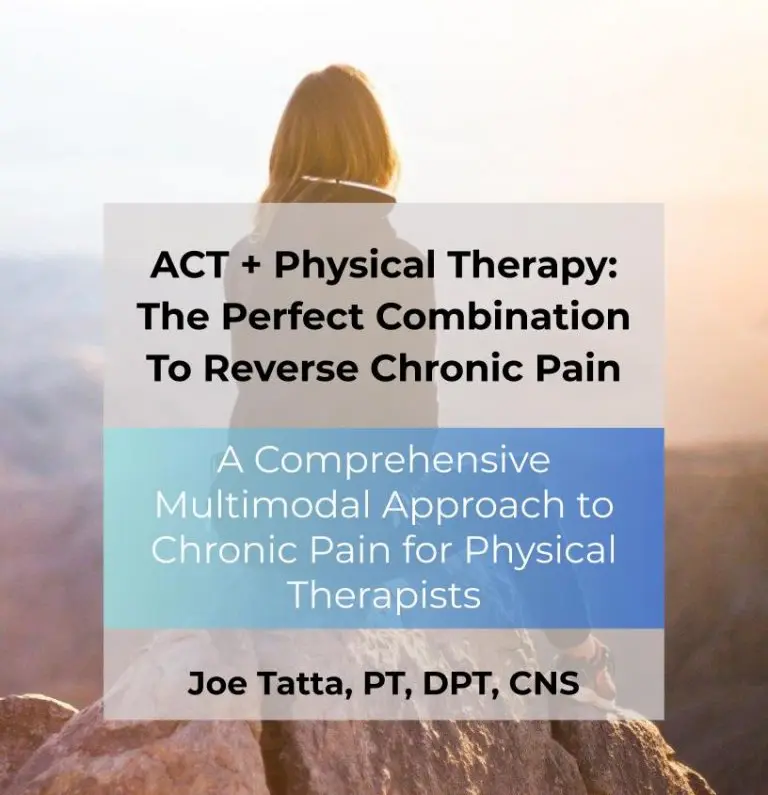 – Help your patients alleviate the suffering associated with their chronic pain
– Experience significant improvement in patient satisfaction and functional outcomes
– Become a hero to your patients, as they re-engage with life and the activities that bring them joy
In This Report, You'll Discover…
How ACT Helps Drop the Struggle with Chronic Pain
ACT aims to increase patients' activity and function, enabling patients to see how they can improve and enjoy their lives without necessarily eliminating their pain. The goal is no longer to reduce pain, but to live a peaceful life in spite of persistent pain.
The Six Core ACT Processes
The goal of ACT is to increase psychological flexibility – the ability to contact the present moment more fully as a conscious human being, and to change or persist in behavior when doing so serves valued ends. Psychological flexibility is established through six core ACT processes. Each of these areas are conceptualized as a positive psychological skill, not a method of avoiding or changing thoughts, feelings, memories or physical sensations.
How to Connect ACT with PT and Other Disciplines
ACT can seamlessly be integrated into a physical therapy clinical practice and will likely promote better outcomes in pain relief. ACT interventions have also informed the practices of primary care physicians, occupational therapists, nurses, social workers, counselors, corporate health assistants, fitness coaches, health coaches and more.

Acceptance and Commitment Therapy is an evidence-based approach that improves patient outcomes!