Although Acceptance Commitment Therapy (ACT) was not originally designed to specifically treat pain, it is now a well-established treatment for patients with chronic pain (1). ACT is a third-wave cognitive based therapy that aims to modify behavioral avoidance patterns in situations that are uncomfortable or unpleasant. This is not achieved by changing cognitions, beliefs or pain science education, but through psychological flexibility, which includes being present in the moment and modifying behaviors so they align with an individual's values (2).
In terms of chronic pain, the goal of ACT is to reduce the dominance of pain in an individual's life, and while ACT does not focus on symptom reduction, this may be one of the positive outcomes (1).
Psychological Flexibility can be further broken down into 3 components: open, aware, and active, with 2 core processes within each of the components. Using those components we can easily identify 3 ways ACT is beneficial for the treatment of chronic pain.
#1: ACT Supports an ACTIVE Approach to Life Even if Pain Relief Isn't Possible
Values are established early in ACT treatment in order to provide a path for future decisions and actions. Values are different from goals in that goals have an end date or a time period and values are present and ongoing throughout life. Clarifying and connecting to one's values will help guide the patient to take actions that align them with their values. By taking committed action towards their values patients are able to be more active and take part in what matters to them in their life, thereby increasing quality of life.
#2: ACT Helps People OPEN to Pain and Unpleasant sensations
Defusion allows patients to observe their thoughts from an alternative perspective instead of getting caught up in them. Defusion changes the impact of thoughts on other behavioral processes. Doing so helps lead to acceptance that their pain may not go away, and that's okay. It allows people to increase their willingness to be put in unpleasant sensations and possibly pain instead of living to avoid it.
#3: ACT Helps People to be Aware of Not Only Pain but All Other Experiences and Sensations 
Present-Moment-Awareness allows a person to focus on the "here and now" and be aware of their thoughts and what is going on around them. Along with this is self-as-context, which allows someone to reflect on the perspective of the self. Together these help patients be aware of their actions, behaviors, and thoughts and investigate if they are bringing them toward or away from personally held values.
The ACT hexaflex is used to visually demonstrate the six core processes of psychological flexibility, which are essential to ACT. The core processes fall into one of three processes within psychological flexibility including open (acceptance, defusion), aware (present-moment awareness, self as-context), and active (values, committed action) (1).
Helping a patient identify their values towards the beginning of ACT is essential to help assess the decision-making process and guide behavior in the future (1). Through the ACT process, patients are able to realize how past choices and behaviors that may have been intended to lessen or avoid pain may have also created more space between themselves and what they value. This is significant because actions rooted in an individual's values are associated with better functioning in individuals with chronic pain (3,4,5). A narrative review published in the Journal of Pain Research in 2018 identified three systematic reviews that investigated ACT for patients with chronic pain, all of which showed that ACT can lead to improved health outcomes. The review also notes that there are "promising cost-effectiveness results for ACT" in patients with chronic pain (1).

FREE Download:
The 5 Pillars of Pain Care

Dr. Tatta's simple and effective pain assessment tools. Quickly and easily assess pain so you can develop actionable solutions in less time.
There is a lack of research investigating what specific characteristics in a patient with chronic pain make them a good or poor candidate for ACT, but it has been suggested to be more successful in patients who have a history of a greater number of failed attempts to reduce their pain (1). Currently identified barriers to implementing ACT in the chronic pain population include limitations in mobility and difficulty traveling due to financial restrictions (6). However, emerging developments and the increased implementation of telehealth services may be beneficial in counteracting this. An additional barrier includes limited availability of ACT certified and specialized professionals (1). Healthcare professionals implementing ACT need to be psychologically flexible themselves, in addition to be compassionate, vulnerable, and open with their patients while delivering treatment (7). In fact, healthcare professionals utilizing ACT in treatment should use the Acceptance and Commitment Therapy Core Competency Self-Rating Form to assess their own beliefs and abilities to effectively deliver treatment in line with ACT.
---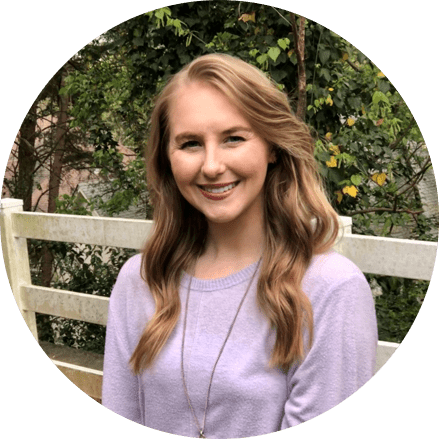 Shelby McClure is a third year Doctorate of Physical Therapy student at Augusta University in Augusta, Georgia and will be graduating in May of 2020. She completed her undergraduate education at Auburn University in Alabama where she earned a B.S. in Fitness, Conditioning, and Performance in addition to a B.S. in Nutrition and Wellness.

Shelby began dancing at a young age which helped to shape her initial interest in health. During college, she worked as a dance instructor as well as a group fitness instructor, which eventually led her to pursue a career in physical therapy.

Throughout her time at Augusta University and subsequent clinical rotations, Shelby realized her passion for pain science and psychologically informed physical therapy. Shelby is currently completing a 4-week elective with the Integrative Pain Science Institute prior to her graduation.

Shelby is from the Atlanta, Georgia area where she currently resides with her husband of 2 years.

To learn more about Shelby, visit her LinkedIn.
REFERENCES
Feliu-Soler A, Montesinos F, Gutiérrez-Martínez O, Scott W, McCracken LM, Luciano JV. Current status of acceptance and commitment therapy for chronic pain: a narrative review. J Pain Res. 2018;11:2145–2159. Published 2018 Oct 2. doi:10.2147/JPR.S144631
Zhang CQ, Leeming E, Smith P, Chung PK, Hagger MS, Hayes SC. Acceptance and Commitment Therapy for Health Behavior Change: A Contextually-Driven Approach. Front Psychol. 2018;8:2350. Published 2018 Jan 11. doi:10.3389/fpsyg.2017.02350
Bendayan R, Esteve R, Blanca MJ. New empirical evidence of the validity of the Chronic Pain Acceptance Questionnaire: the differential influence of activity engagement and pain willingness on adjustment to chronic pain. Br J Health Psychol. 2012;17(2):314–326. doi:10.1111/j.2044-8287.2011.02039.x
McCracken LM, Velleman SC. Psychological flexibility in adults with chronic pain: a study of acceptance, mindfulness, and values-based action in primary care. Pain. 2010;148(1):141–147. doi:10.1016/j.pain.2009.10.034
Steiner JL, Bogusch L, Bigatti SM. Values-Based Action in Fibromyalgia: Results From a Randomized Pilot of Acceptance and Commitment Therapy. Health Psychol Res. 2013;1(3):e34. Published 2013 Sep 23. doi:10.4081/hpr.2013.e34
Mottram S, Peat G, Thomas E, Wilkie R, Croft P. Patterns of pain and mobility limitation in older people: cross-sectional findings from a population survey of 18,497 adults aged 50 years and over. Qual Life Res. 2008;17(4):529–539. doi:10.1007/s11136-008-9324-7
Luoma JB, Vilardaga JP. Improving therapist psychological flexibility while training acceptance and commitment therapy: a pilot study. Cogn Behav Ther. 2013;42(1):1–8. doi:10.1080/16506073.2012.701662